AP-4830HD Compactors
Model: Metro AP-4830HD
The AP-4830HD is one of the heavy duty, cross cylinder waste compactors designed for sites with limited space.
The cross cylinder design makes this unit 24″ shorter in length than the AP-7227 series. Despite the reduced footprint, the AP-4830 still has the high compaction forces, intelligent programming and energy saving features that are available in full sized compactors. Additional features such as single side bar hookups, integrated night timers and remote monitoring further compliment the AP-4830 making it one of the most versatile compactors on the market.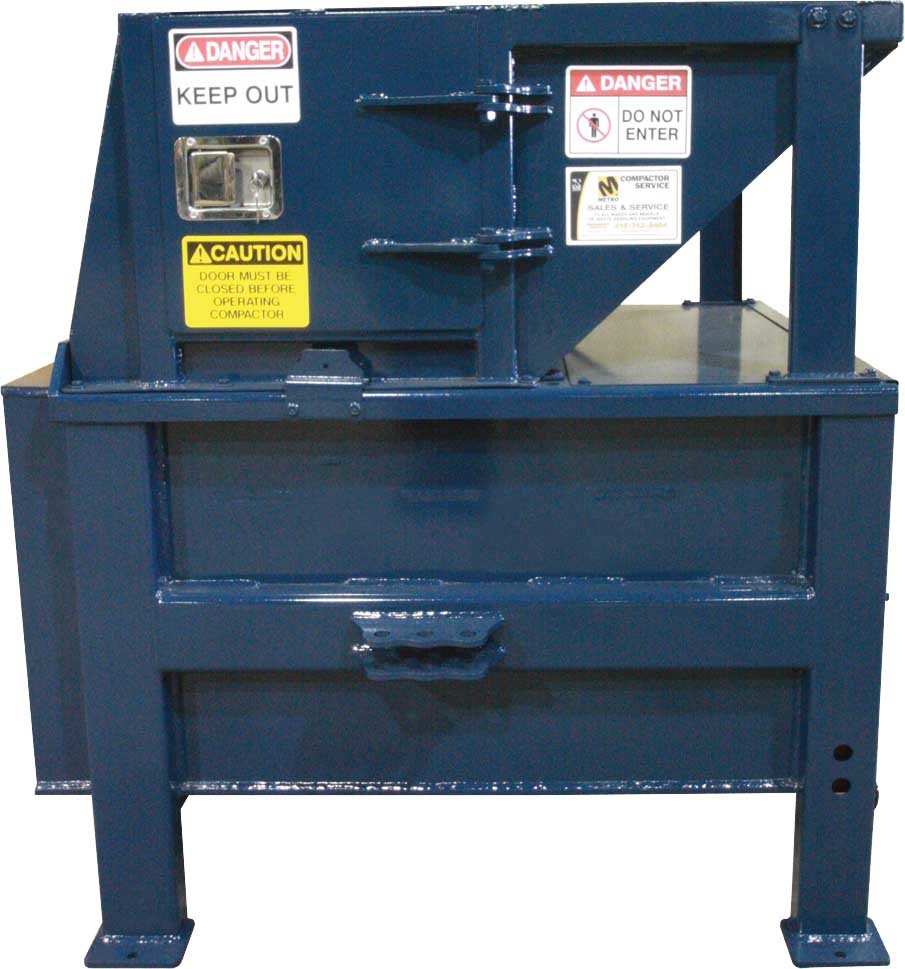 COMPACTOR FEATURES
Dual 2.5″ diameter bore cylinders

Standard 3HP high efficiency motor (5HP also available)

CSA rated control panel with intelligent programming

Photo eye start up with timed delay

Access door with magnetic safety switches
3/4 full and full light warnings

1/4″ thick metal sides and hopper impact plate

3/8″ thick ram face, top and bottom

Teflon wear pads on sides of ram

Pandora Intelligent Networks (remote monitoring) supported
Questions about a product?