Consultant
With real-time diagnostic and operational data – provided by iSMART IoT Technology – you can configure the entire waste system to operate at maximum efficiency, maximum savings, and minimal downtime.
Supported by our preventative maintenance and 24/7 Super Service – you can bring true peace of mind.

24/7 SERVICE
TECHNOLOGY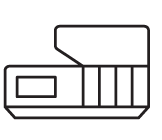 EQUIPMENT
Service Programs designed for maximum performance
Preventative Maintenance Program - Commercial
Priority Response
Preferred Service and Parts Rate
Full report after each PM Service
Annual, Semi-annual, and Quarterly PM Schedule
Preventative Maintenance Program - Residential
What's included: Waste Chute Doors - Fire Code Compliance. Compactors, Tri and Bi sorters, Waste Bins, and other parts of the waste system.
Priority Response
Preferred Service and Parts Rate
Full report after each PM Service
Annual, Semi-annual, and Quarterly PM Schedule