"It's been my mission to foster a culture of social responsibility and initiative at Metro Compactor Service"
Danny Mauti, President
Metro Compactor Service has enjoyed many years of great business with our customers and partners. We've been very fortunate to operate in our community and work together with many wonderful people throughout the years.
We've committed to paying it forward by supporting the Creating Alternatives foundation.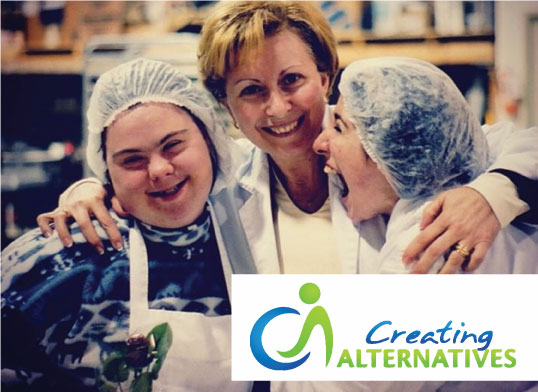 Creating Alternatives Foundation
In the mid 1990's Phyllis Santone began her search for a suitable day program for her daughter, Rita. Phyllis quickly realized that she faced long waiting lists or would have to accept supports that were inadequate. Thus the journey to create a parent driven model for day supports began. With an unwavering determination to succeed came the commitment and perseverance to create a quality program in an environment where all abilities were recognized and people were offered the opportunity to become active members of their community.
In 1998 the company 'Employing Special People" was born and operated out of Phyllis' basement. Through the years the company grew and evolved into Creating Alternatives Day Program, beginning a new era and a new day program that will unite all of Ontario together to recognize the need for services for adults with developmental disabilities.