Aim Higher with iSMART insights
iSMART Technology brings you the infrastructure, technology, and services to amplify the performance of your waste system and sustainability efforts.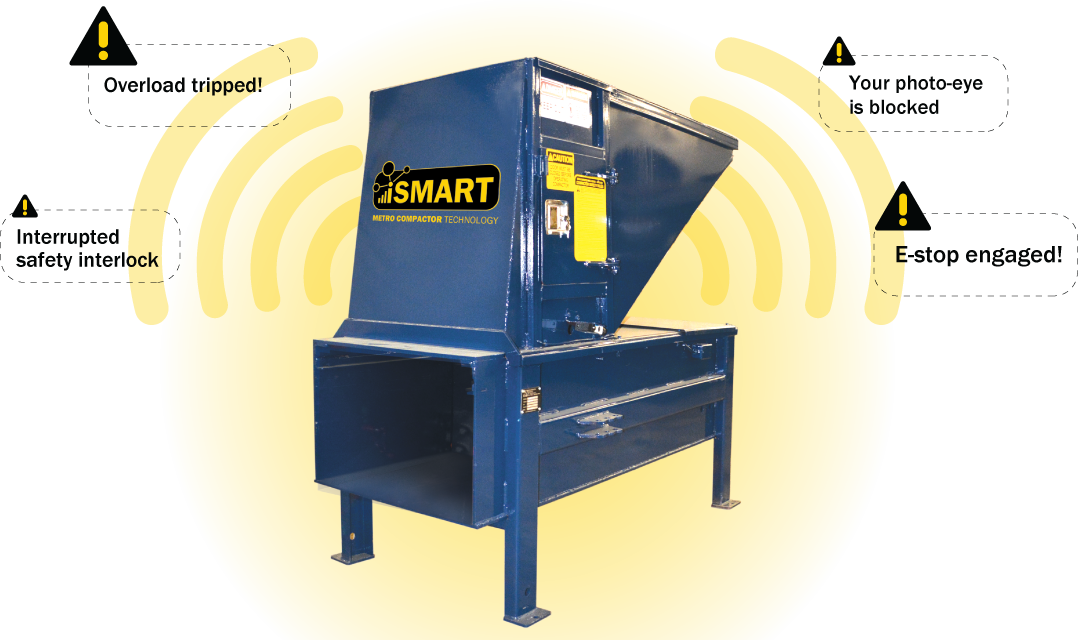 iSMART Technology connects your equipment to our network (iSMART Network) giving you access to unparalleled performance data and reports.
With the insights provided by iSMART Technology you can reach and surpass your sustainability and operations efficiency targets. Whether you have a single location or national presence, we can tailor performance data, reports, and access to match your business practices and objectives.
HOW DOES IT WORK?
The iSMART Network monitors all connected waste equipment, generating reports and alerting your account coordinator to any issues that require immediate attention. All alerts are saved in the database for future reports. Simple issues can usually be resolved over the phone with the guidance of our technicians. If we identify something more complex, we will dispatch a technician to your location. This helps keep your equipment in top shape and eliminate unnecessary service calls.
Based on the reports and performance data gathered, we work with you to optimize your waste system and sustainability programs.

Let us show you how iSMART Technology can improve your sustainability efforts and save on waste equipment costs