Compaction Containers
A Compaction Container is made to facilitate high-rise apartments with limited space.
It's made to accomodate the city's front loading garbage trucks. A Compaction Container is generally between 2-4 yards, but can be specifically designed for special or custom sizing.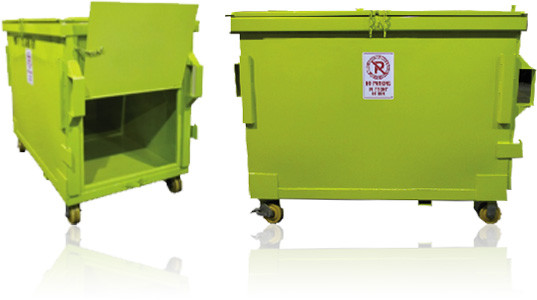 COMPACTION CONTAINER FEATURES
Full welded pickup pockets

Easier access for driver to pick up with no guide pockets, minimizing damage to the container

Full pocket wrap around complete with truck bumper
Questions about a product?