RJ-325 & RJ-325HD Compactors
Model: RJ-325 Compactor
Our RJ-325 Compactor is a proven workhorse with excellent capability ensuring top performance in heavy commercial and industrial solid waste management.
The RJ-325 is unique to other compactors in its class, providing a large 60-inch wide by 67 1/2-inch (1715mm) clear top opening and a 33-inch (838mm) deep charge box–a feature peak loading times or when compacting bulky items.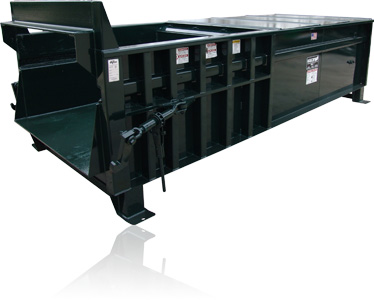 ENGINEERED FOR DURABILITY
The RJ-325 is stress engineered for durability. That means the strength is where it belongs– like the 1/2-inch (12.7mm) charge box floor reinforced with seven heavy-duty steel channels, 1/2-inch (12.7mm) steel plate ram face backed with 10-inch (254mm) structural channels and extra-rugged reinforced sides.
COMPACTOR FEATURES
Allen-Bradley Motor Starter.

TEFC (totally enclosed fan cooled) motor.

Quick Release Motor Mount for easy servicing and maintenance.
MTRICON Fullness Assurance System. This time shifting device eliminates all but one limit switch. It also produces better compaction ratios by making the ram dwell against the trash reducing the "memory" and springback. TRICON offers better cold weather performance and extends the life of the machine.
Model: RJ-325HD
The RJ-325HD with a long clear top opening and superior strength.
The large 59 1/2-inch (1511mm) wide by 67 1/2-inch (1715mm) long clear top opening and superior strength of the RJ-325HD make it just right for large volumes or crates, skids, and other hard-to-compact industrial refuse and trash. Waste is crushed to a fraction of the original bulk.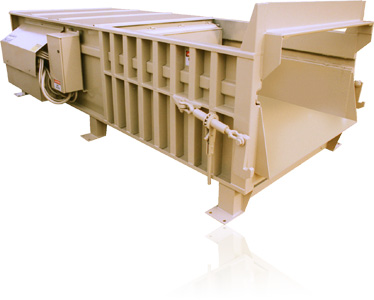 HEAVY DUTY DESIGN FOR SOLID WASTE MANAGEMENT
The RJ-325HD is engineered with extra steel to meet the demands of heavy duty industrial use. Cylinder supports, a 1-inch (25.4mm) thick breaker bar, a 3/8-inch (9.52mm) ram top, and extra side supports are added for superior endurance. Also standard on the RJ-325HD are 1/4-inch (6.35mm) thick steel charge box liners and a 1/2-inch (12.7mm) thick abrasion-resistant steel plate on the charge box floor.
ADDITIONAL FEATURES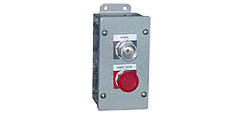 The RJ-325 features an advanced, simplified 2-button control system. It is a key-operated, fully automatic and contained in a weatherproof NEmA 4 enclosure. Connected to the power pack with 13-feet (3.96m) of Sealtite®, the controls can be located for operator convenience.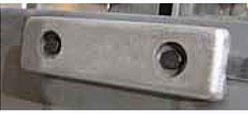 The packing ram is supported by specially formulated cast iron shoes which ride on replaceable wear strips. This exclusive design protects the charge box floor from the full force of the packing ram, extending its life and dramatically reducing compaction-robbing friction.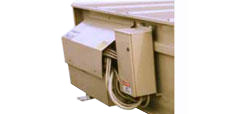 The RJ-325 comes standard with a side mount power unit. This provides the convenience and ease-of-maintenance of a remote power pack with the space savings of an integrated power unit.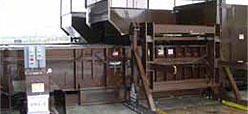 The RJ-325 can be fitted with a variety of material handling equipment such as chutes, hoppers, and dumpers. The compactor shown is fitted with a side fed hopper and a ground level dumper. Cart dumpers can be custom built to your specifications to accommodate existing cart systems.
IMAGES AND DOCUMENTATION
Questions about a product?